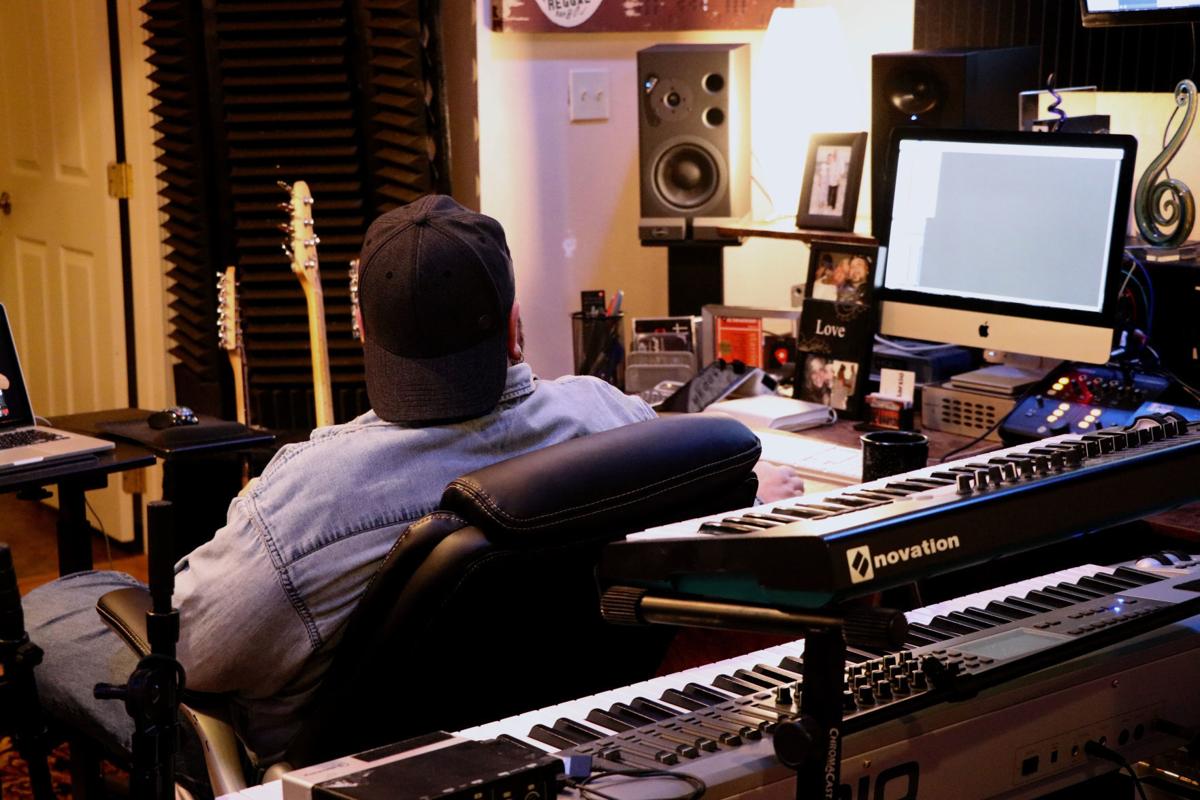 The Groove House Recording Studio is a state of the art recording facility located in small-town Friendsville, Tennessee, just outside of Knoxville in the Foothills of the Great Smoky Mountains. Owned and operated by producer, engineer, and multi-instrumentalist, Steve Rutledge, the studio specializes in Americana, Blues, Country, Dance, Electronic, Gospel, Hip-Hop, Jazz, Pop, Rock, & R&B genres. The Groove House Recording Studio also takes pride in offering the sound quality of LA, Nashville, & New York at a reasonable price!
STEVE RUTLEDGE
With a 20+ year career as a professional musician and producer, Steve Rutledge has made a name for himself producing for artists across Americana, Blues, Country, Gospel, Jazz, & Rock genres. He is known for his guitar skills and genuine character, as he is always happy to share his industry knowledge to help other artists.
PARKER DODSON
Emerging Hip Hop, EDM, and Pop producer Parker Dodson joined The Groove House Recording Studio Production Team in 2018. The MTSU graduate started teaching himself music production at age 12 and now has experience producing across multiple genres and digital audio work stations. His recent projects with Kytoon, The Digital Band, and Solomon Maxx are set to release in 2020.
Steve set up shop in Nashville back in 2001 after touring with Steve Holy. Then in 2011, Steve moved the studio to Friendsville, Tennessee after meeting his wife Missy. Steve designed the studio for artists to feel comfortable "kicking off their shoes" and channeling their creativity in a home-studio environment far away from big city distractions.
TGHRS uses the latest technology and software in the music industry. Some of the equipment at your fingertips includes: Pro Tools 12, Harrison Mixbus, and Mixbus32C digital audio work stations; Alesis, IK Multimedia, M-Audio, Melodyne 4 Studio, Novation, Plugin-Alliance, Presonus, Slate VMR, U-He, and Waves Audio plug-ins; Scuffham Amps through S-Gear and Fractal Audio Systems AX8 Amp guitar amps; AKG C12, Aston Spirit, Neumann M49, U47, U67, RCA 44 BX, Sony C37a, C800g, and Telefunken ELA M251 microphones; as well as Softube Console 1 (SSL 4000, SSL 9000, NEVE), Focusrite Clarett 8 PreX Interfaces, and Truth Audio Monitors.
NASHVILLE QUALITY
AT A REASONABLE PRICE